Apartment Renovation You Need To Know in Dubai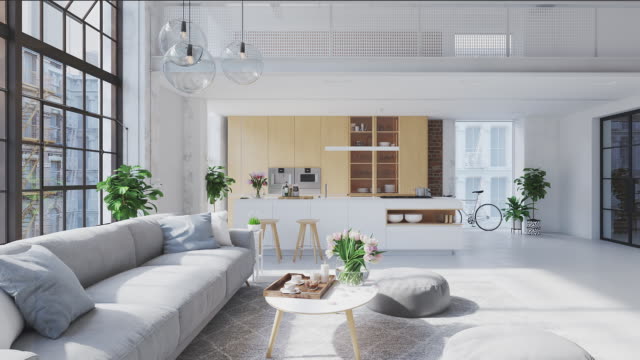 From waking up early in the morning to coming back crashing on the bed after a daylong hustle and bustle at work, there is a place where you always settle down and refresh your mind and soul. Yes! Your apartment, where you make memories for a lifetime, experience your different seasons of moods: happiness, frowns, sad moments, partying and chilling with family and friends, everything happens in your packed apartment.
To many living far away from home, they call it their second home. So, how you imagine your home should look depends upon how well you have done your homework to make it look outstanding and appealing.
We spend months and years planning to build our houses and apartments and still commit some mistakes. What comes next is the renovation part. Though we try our best not to make the same mistakes again, we still end up doing that again.
This happens due to a number of reasons. You may not have done proper research before making a decision on something or may not have consulted someone who has done some similar work earlier. You may be in a hurry or maybe have no past experience. There are a number of reasons that may be there but it is something you must be very careful about as these things are not done daily.
How often have you seen a particular person constructing a house in his lifetime? Maybe once or maximum twice. This number is evident from the fact that there is hardly a chance of making a mistake hence one should be very concerned and well prepared once he thinks of going for a renovation.
Now that the new year has begun and a lot of people are making changes in their apartments, in case you are also considering renovating your dream apartment to match your taste and want to make it great, there is a list of things that you need to know for sure! First and foremost thing, if you are living in a rented space before you think of renovation make sure that you seek approval from the owner to allow you for any required alterations.
1. Replacing is Not a Bad Idea
Old doesn't always mean trash but there are ample things in your old apartment that can be worked upon or replaced to make it look like a brand new or eye-catching thing.
You can start with switching the old furniture in the kitchen or in a living area, replacing the switchboards, Changing shelves that are not needed the way they are fixed. Changing the old flooring that matches the color and texture of the ceiling. One needs to have an aesthetic of art when it comes to renovating your apartment.
2. Color Sets The Mood – Choose Paint Well!
Never underestimate the versatility and effect of a fresh lick of paint. This goes for just freshening up the walls of your apartment. There are a number of ways and options that you can choose to transform your lifeless interior into a living area full of life.
Painting abstract shapes adhering to the beautiful subtle blush color trend yet incorporating some of those rounded abstract shapes too, all the while brightening up the room.
Also, You can choose to pop up a colorful corner to make the dimensions look exceptionally beautiful. Painting in all shapes, lines, diagonally, or painting sections with a fun wallpaper is a great way to add some personality and fun to your interior.
3. Making Use of The Space
Every detail in your apartment matters, Be it about the new spacious closet fixed with your working space matching with the interiors. It's all up to you, how you creatively use the space to make it look outstanding.
4. Touch-Up By Illuminating Your Apartment Right
A lot of time and effort goes into selecting the perfect lights that are right for you and the space they're going in. Fixing the Lights is just not the key but fixing them at their correct position is. All you need to know to start your lighting endeavors is the amount of light you require in different areas of your apartment!
5. Choosing The Right Person For The Job
No matter how well you have researched or planned, unless you put the right person on the job, nothing is going to do justice to your efforts. Always make sure that you assign the job to the best person you know. Doing that won't just make it worth your investment but will also save you from the further renovation.
These were some of the things one should keep in mind while going for renovation. The reason is that by doing so, one won't just save on cost and effort but will also feel that happy feeling at the end. Happy renovation! If you need any help regarding apartment renovation in Dubai, feel free to contact us now.