Bathroom remodeling Ideas in Dubai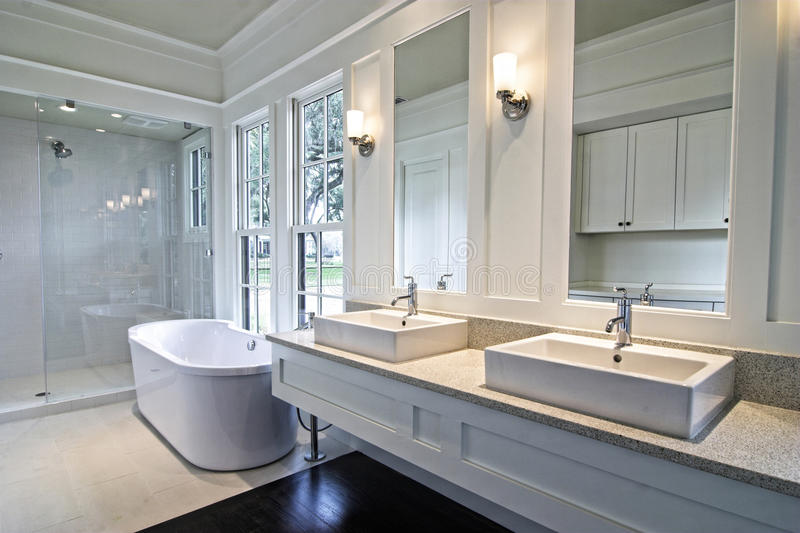 Looking for bathroom design ideas? Absolutely you are, that's why you are here! And this is the destination point where we will end your search by providing you fabulous designs of bathroom renovation for you at worth cost to refit bathroom. The trick is to choose that jibe your lifestyle and routines, maybe you need a tub, because you will get into it every day; two sinks because teeth brushing should not be an elbow war.
Hiring a Bathroom Renovation Contractor
Our bathroom renovation contractors have brilliant and amazing new creative ideas for you at affordable or worth prices. Now more than 70 percent of consumers 'have a great desire to be home' after a bathroom renovation from our bathroom remodel contractors. That is each filled with inspiring ideas for your own renovations- including relaxing tubs, glamorous vanities and sleek showers. However, not all homes come with a fully functional bathroom and most of them need to upgrade and renovate it. Bathroom renovation specialists have some essential and creative features for you.
How to Install a Bathroom Vanity & Shower
Our bathroom remodel designers says "A renovation does not necessarily mean deconstructing your bathroom completely. Simply replacing your vanity or shower can be dramatically enhance the look and feel of your bathroom. You can also opt to tear everything out and start from scratch. It all depends on your requirements and budgets." Bathroom designs in Dubai are heavily used and are more prone to getting worn down and heavily leaks. Bathroom makeover a damp bathroom is the perfect environment for mold and mosquitoes. Increasing the storage space can help you accommodate the increasing requirements along with maintaining its aesthetic look. For compact bathrooms, the ideal space for these cabinets are below the sinks.
Modern Latest Bathroom Design Ideas
Luxury bathroom remodel creating a luxurious, spa-like experience is the ultimate goal. That means you need to pay attention to fixtures, lighting the right flooring, countertop, décor and colors that complement each other. While some bathrooms don't have shower screens, having one makes the bathroom so much more convenient. Bathroom elements can be swapped with kitchen material due to their waterproof features, always ensure that you get the right bathroom sink for this space. Digital shower panels offer unparalleled control over temperature and flow. By committing to a renovation, you can add in environmentally friendly fixtures and smart home elements that will make you feel like you are living in the future while helping you save money on water and heating as well.