Tips For Hiring Bathroom Contractors in Dubai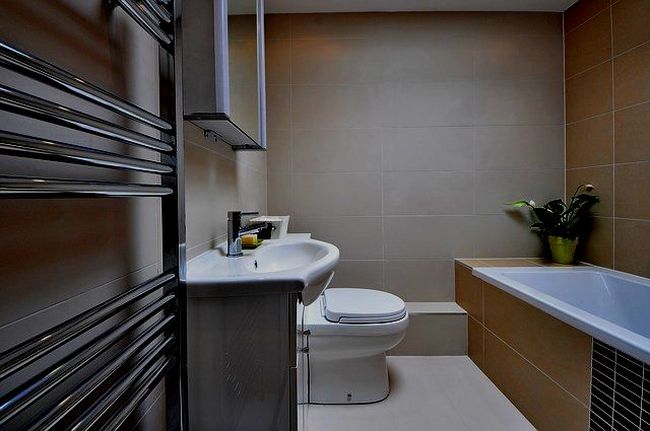 Here're some tips for a better experience.
Do you often get colossal refreshing ideas that come flashing in your mind while having a shower in your bathroom? We all should agree that we are not going to sit idle for the time we spend in the bathroom, a minimum of 10 minutes, and a maximum of up to 20 minutes a day, especially in the mornings.
A bathroom is where you probably start and finish each day, but this frequently-used space is often overlooked when considering home improvements to make. Be it the lighting, flooring, or storage space in there, this space gives you the utmost privacy. So, isn't it only fair that you devote some serious time to plan out a practical yet attractive bathroom for your apartment/house?
Many factors make a bathroom a comfortable space, but very few will make it a highly functional one. Yes! You can transform your bathroom into a stunningly gorgeous space, but you need to hire a good bathroom contractor as well.
Without further delay, let us discuss the points to consider before hiring a bathroom contractor in Dubai;
Get a list of contractors to choose from:
It's always better to choose from a hundred than a fifty. Listing more contractors can make it easier to find the best contractor that will suit your requirements.
Checking on credentials and experience:
A bathroom contractor with experience of more than a decade can see your project through to its successful completion. It's important to know that the contractor you choose should have a licence and is registered. Besides this, checking their insurance, bonding, criminal record, and testing is necessary. Don't assume the licence to be up to date. So checking on the licences with the municipal agency is a must. And more positive reviews, both online or offline, can help you better to fix the deal with the contractor.
Checking on portfolio
Always check how creative and eye-catching their previous work has been! Their display of previous work can help you understand their standard of work. You can also view the contractor's portfolio on their website or on contractor-matching sites.
Fixing the timing schedule
Agreements should be read well before signing the contract. Dates and timings must be clearly mentioned for the project's overall duration before proceeding with the said contract.
Your ideas matter
Hiring a contractor doesn't mean you won't have a say on your project. Share your ideas to get an accomplished work. Staying connected with the contractor keeps him in check and amplifies their performance. Most bathroom contractors are open to clients supplying smaller materials such as fixtures. If they say "no," this may not be the contractor for you.
Price and Quality- Your call!
Don't settle! Your call on choosing the contractor should be fixed on both the factors, i.e., reasonable price and the quality work done by the contractor. Take feedback/reviews from a past customer and know whether the contractor's previous projects align with your project.
Last but not the least, Hire! Because you have done your homework quite well and are satisfied with it, not because your neighbours hired some random contractors. It's your call!
These are some tips that will help you make a better selection and make the right decisions. One should always keep one thing in mind that these things are not done every week or every month. Hence we should keep the fact in mind that we must choose the material, colour, and other things wisely that won't go out of fashion for some time to come. Always be wise while choosing these designs. As they say, trends are temporary, and class is permanent. Always keep that in mind.